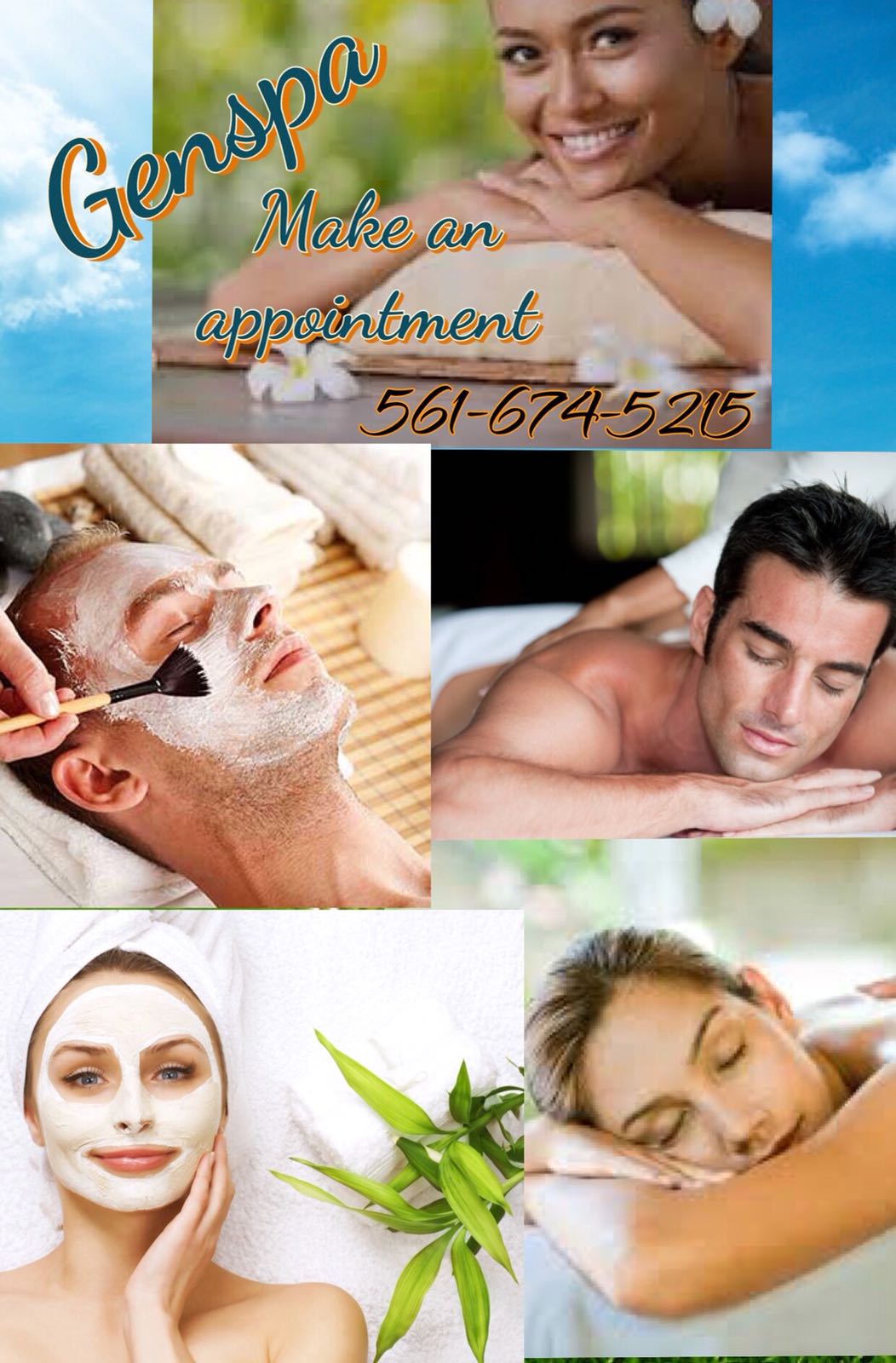 Celebrate Independence Day in Pompano Beach Florida with Stunning Specials from Gen Spa Health and Wellness Spa.
Look and feel your best this summer when you take some time to escape, relax and renew at our 5 stars rated Spa in Pompano beach Fl most comprehensive day Spa, we offer a variety of services including massage treatments, anti-aging and detoxification, back hair removal and holistic approach. We know that summers in Pompano beach can get pretty hectic, so make sure you set aside some time ceiling on 4th of July Special Spa offers:
Scrub with Massage and Organic Facial- Now $199.00 (Regularly $295.00- save $96.00)

Facial with Microdermabrasion and Pedicure in bed with Infrared sauna- Now $135.00 (Regularly $195.00)

Organic Facial with Bikini wax and Eyebrow wax- Now $129.00 (Regularly $190.00)

Mini Manicure, Mini Pedicure and 30 minute Massage or Facial- Now $100.00 (Regularly $150.00)

Massage, and Body Stretching and Facial and Body Scrubs- Now $200.00 (Regularly $300.00)
At Gen Spa Where Your Health is Your Wealth!
By Appointments only.
Call or text (561)674-5215 to make an appointment today!
License# MM 35440
License# MA 51966
License# CE 9986843
License# FS 887871
Disclaimer: The content of all article is informational only, cannot be substitute for medical advice. For proper diagnosis, you should seek a medical Doctor or Specialist. Let your doctor know you're trying massage, exercises or doing cleanse for your body, and be sure to follow any doctors standard treatment plans you may have.