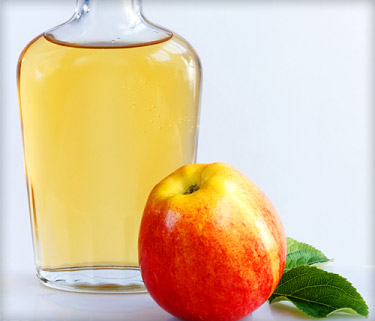 Apple cider vinegar has been long used as folk medicine for many different purposes. It has recently become more popular as a helpful health tonic.
To take advantage of its many benefits, only use raw apple cider with the mother; filtered or processed apple cider vinegar doesn't have the benefits that the raw does. So make sure you are buying the most beneficial one.
Benefits:
– Helps regulate blood pressure and reduce bad cholesterol;
– Helps regulate bowel activity, helping remove toxins from the body;
– Weight loss, by breaking down fats, making easier for the body to use or eliminate, rather than store it;
– Rich in potassium, which helps on growth, muscle recovery, transmission of nerve impulses, etc. It also helps prevent brittle teeth, hair loss, etc.
– Rich in acetic acid, which helps with digestion, preventing glucose spikes after meals.
– Rich in malic acid, which gives apple cider vinegar anti-viral, anti-bacterial and anti-fungal properties.
One or two tablespoons dissolved in 6-8 oz. of water, can be used to rinse your hair after shampooing for healthy body and shine; for your skin to regulate pH; drink throughout the day for detox and weight loss; for sunburn, add a cup to your bath and soak for 10 minutes; as disinfectant and cleaner, mix ½ cup apple cider vinegar and 1 cup of water, and clean tiles, floors, windows, etc.
The benefits of apple cider vinegar don't stop here. Make your own research and find out how you case use on your daily basis. From beauty to health tips, you can even use for your home and pets too.