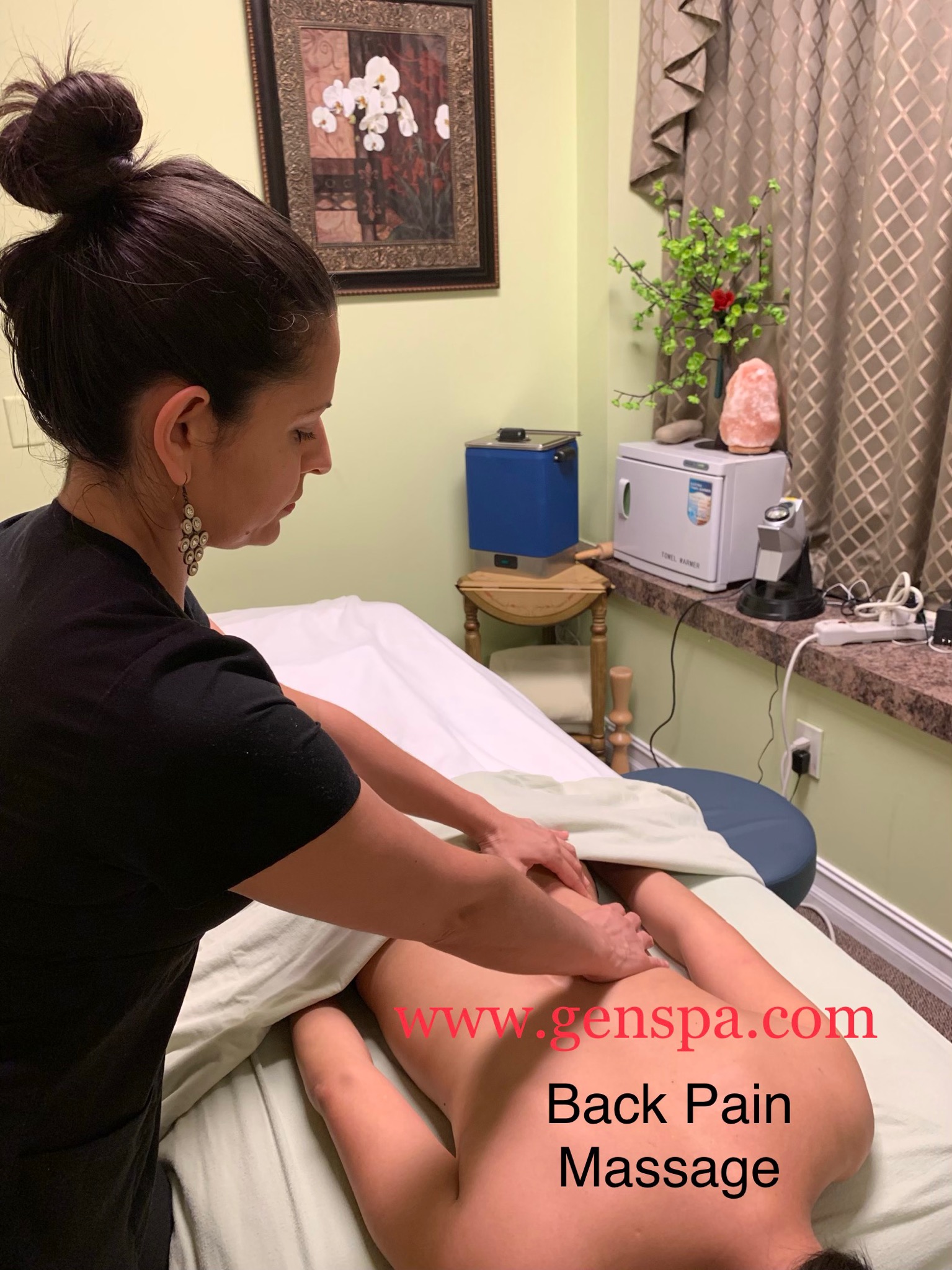 Does that sound familiar to you? Nowadays this is a very common complaint and a lot of people suffer from it. Most people in the United States will suffer from back pain at least once in their lives and it affects their lives in many different ways making them stressed, less productive at work, depressed, feeling sluggish, and tired all the time.
Even "healthy" people who follow a good diet, have a well-conditioned body and exercise regularly at some point will suffer from this kind of pain.
At Gen Spa your health is the most important thing and our goal is to help you relieve and assist you to heal your pain plus we guide you through a healthier life. We have our own technique to remove the pain and it is called Generosa Pressure Pain Point Therapy.
Come give us a try. You deserve to have a painless life and our knowledgeable and competent therapists are ready to help you heal your pain and give you the the best care! Remember, Your Health is Your Wealth!
Visit us at www.genspa.com and read our reviews and testimonies in tripadvisor.com & googleplus.com and learn more about us. We are only by appointment so please call or text to make an appointment.
At Gen Spa Where Your Health is Your Wealth!
By Appointments only.
Call or text (561)674-5215 to make an appointment today!
License# MM 35440
License# MA 51966
License# CE 9986843
License# FS 887871
Disclaimer: The content of all article is informational only, cannot be substitute for medical advice. For proper diagnosis, you should seek a medical Doctor or Specialist. Let your doctor know you're trying massage, exercises or doing cleanse for your body, and be sure to follow any doctors standard treatment plans you may have.