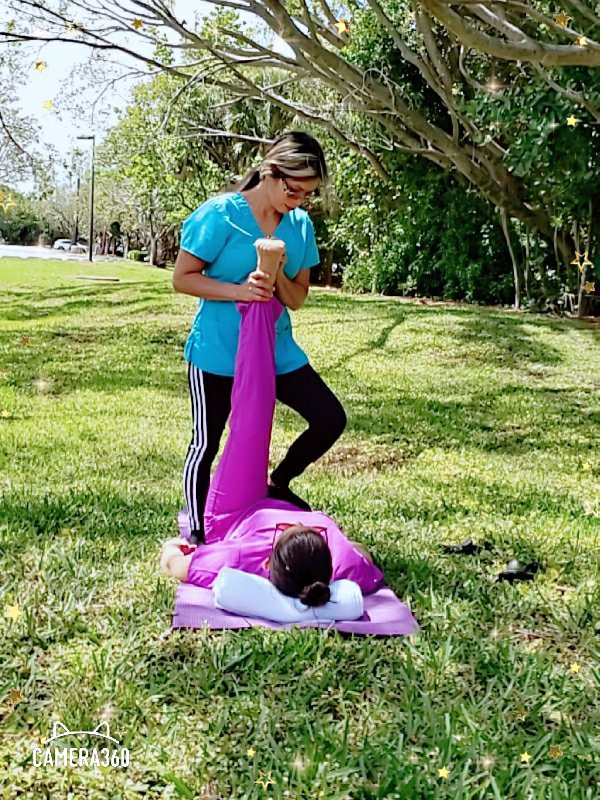 Stretching is important for people of all ages and is part of everyone's life. We do it naturally when we wake up, when we spend long hours in the computer or driving, or after a workout; but including a session of stretching to the daily routine, whether you exercise or not, can be extremely beneficial to your muscles.
Everybody can learn how to stretch right, regardless of age or flexibility, and that will help lengthen the muscles and will make daily activities a lot easier too. There are several benefits to stretching.
Improve flexibility and athletic performance

Helps decrease the risk of activity-base injury

Reduced muscle tension

Increased range of movement in the joints
Enhanced muscular coordination

Increased circulation of the blood to various parts of the body

Increased energy levels (resulting from increased circulation)

Decrease muscle soreness after workout

Lubrication of the joints

Improves balance and coordination
Keep your stretching gentle. Don't bounce. If you feel pain, you've stretched too far.
Begin you stretch in the morning, when you wake up, give yourself a nice stretching yawning and pump some positive energy to start your day!!
At Gen Spa Where Your Health is Your Wealth!
By Appointments only.
Call or text (561)674-5215 to make an appointment today!
License# MM 35440
License# MA 51966
License# CE 9986843
License# FS 887871
Disclaimer: The content of all article is informational only, cannot be substitute for medical advice. For proper diagnosis, you should seek a medical Doctor or Specialist. Let your doctor know you're trying massage, exercises or doing cleanse for your body, and be sure to follow any doctors standard treatment plans you may have.