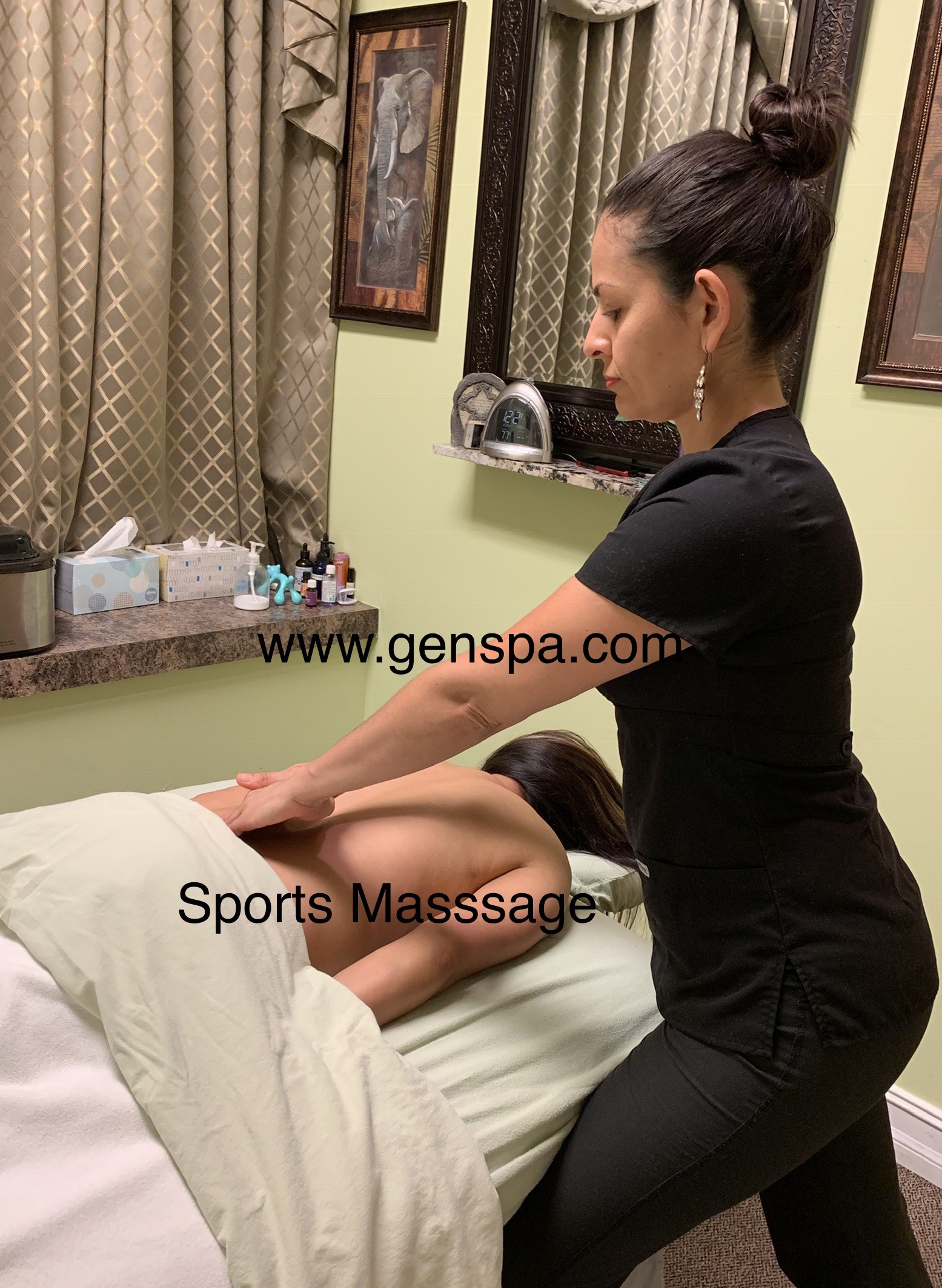 If you are spending hours upon hours behind a desk, in an often uncomfortable office chair, in front of a computer – furiously typing the day away, eating a rushed lunch at the desk working too hard at your desk for extended periods of time definitely take its toll on your body. if you engage in physical exercise, sports massage is a good option for you. And, if you suffer from a nagging injury or orthopedic condition that keeps you from performing at your best, sports massage is especially helpful. According to research 65 percent of injuries-both athletic and lifestyle-related-come from overuse of the muscles. The other 35 percent are caused by true trauma. Sports massage is a customized, targeted approach to improving performance while decreasing pain and various forms of limitation in the body. While sports massage is meant to be customized for every client.
General Sports Massage
Typically, this is a full-body massage approach customized for clients involved in sports like football, tennis, and golf, as well as for clients who are looking to increase the quality, and range of motion of their body movements. This type of sports massage may also be used to prepare the body for physical activity. During this massage, specific attention is often targeted to areas requested by the client.
At Gen Spa Where Your Health is Your Wealth!
By Appointments only.
Call or text (561)674-5215 to make an appointment today!
License# MM 35440
License# MA 51966
License# CE 9986843
License# FS 887871
Disclaimer: The content of all article is informational only, cannot be substitute for medical advice. For proper diagnosis, you should seek a medical Doctor or Specialist. Let your doctor know you're trying massage, exercises or doing cleanse for your body, and be sure to follow any doctors standard treatment plans you may have.