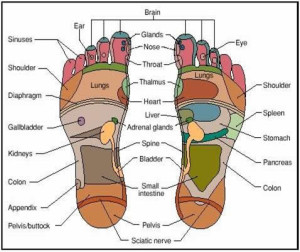 Reflexology – How can you benefit??
Promotes relaxation and reduces stress

Brings balance to normalize the organs, glands and other body's functions

Improves blood circulation

Helps to manage chronic pain

Assists in the removal of toxins & encourage the body to release and expel toxins

It can be preventative modality
Call today to schedule your appointment and get all these benefits in your body!
At Gen Spa Where Your Health is Your Wealth!
By Appointments only.
Call or text (561)674-5215 to make an appointment today!
License# MM 35440
License# MA 51966
License# CE 9986843
License# FS 887871
Disclaimer: The content of all article is informational only, cannot be substitute for medical advice. For proper diagnosis, you should seek a medical Doctor or Specialist. Let your doctor know you're trying massage, exercises or doing cleanse for your body, and be sure to follow any doctors standard treatment plans you may have.