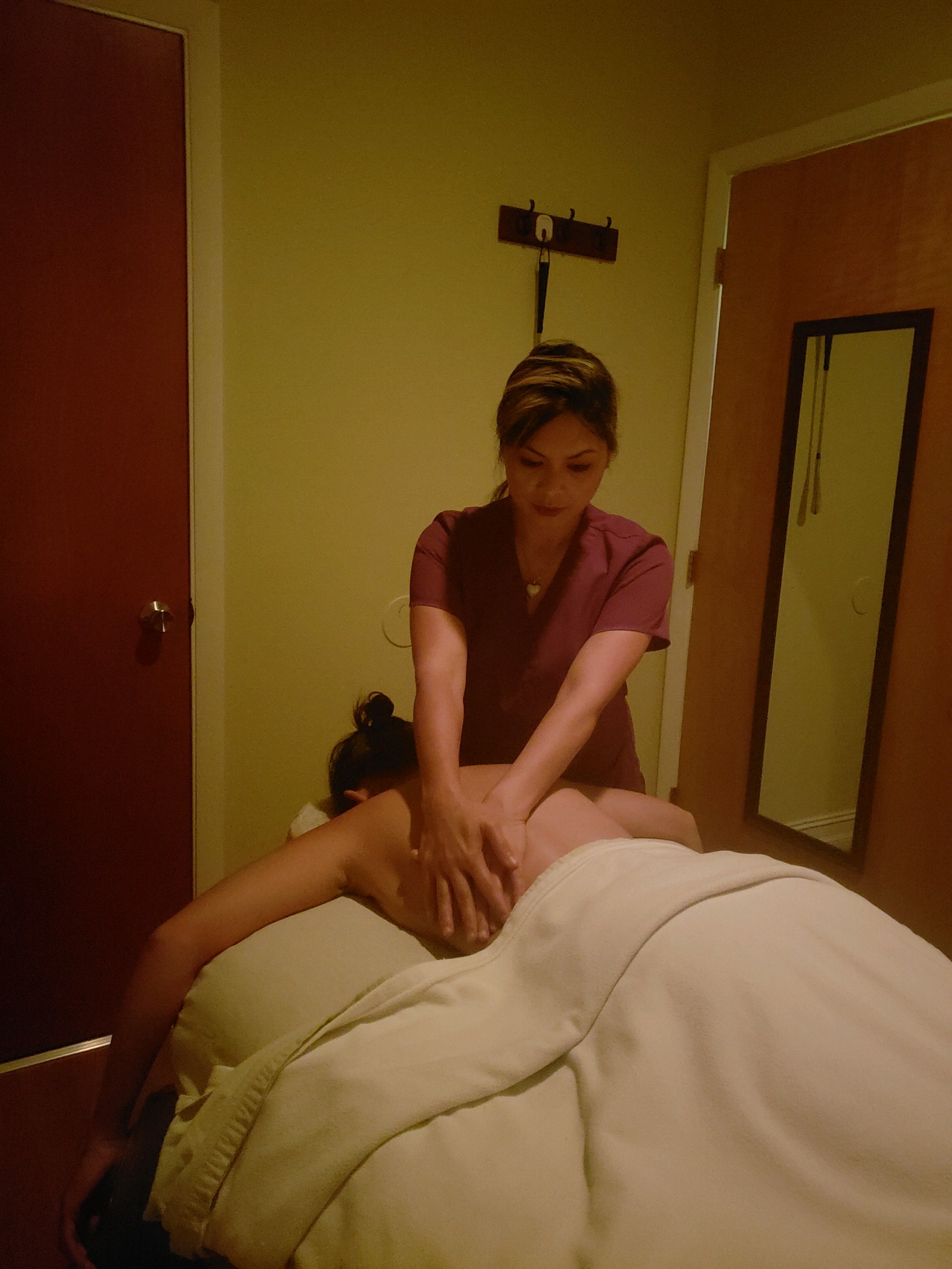 People may experience:
Pain areas: in the back, buttocks, hip, or lower extremities

Pain types: can be mild, severe, radiating, or sharp

Pain circumstances: can occur due to injury or while sitting

Muscular: difficulty walking or muscle weakness

Sensory: leg numbness or pins and needles

Also common: burning sensation, foot numbness, or weakness
Gen Spa advance technique works by stimulating the nervous system and allowing for the body to regain its natural balance. Gen Spa Technique have proven to be effective for many people who suffer from sciatica. Generosa Dingal's Sciatica clients get relief after one visit 90% of the time. She also teaches her clients various stretches and posture alignment exercises that are helpful for both prevention and for active flare ups. With the right combination of therapies, sciatica typically responds very well to treatment.
Gen Spa advance technique for Sciatic Pain Treatment $80.00/reg. 100.00
Pain and movement limitations can prevent you from doing the things you love. Gen Spa technique will help your muscle back to working condition. We work to understand your specific problem areas and tailor a treatment plan so you can get back to the activities you enjoy in doing. We help you restore your body so you can live life the way you imagined!
At Gen Spa Where Your Health is Your Wealth!
By Appointments only.
Call or text (561)674-5215 to make an appointment today!
License# MM 35440
License# MA 51966
License# CE 9986843
License# FS 887871
Disclaimer: The content of all article is informational only, cannot be substitute for medical advice. For proper diagnosis, you should seek a medical Doctor or Specialist. Let your doctor know you're trying massage, exercises or doing cleanse for your body, and be sure to follow any doctors standard treatment plans you may have.