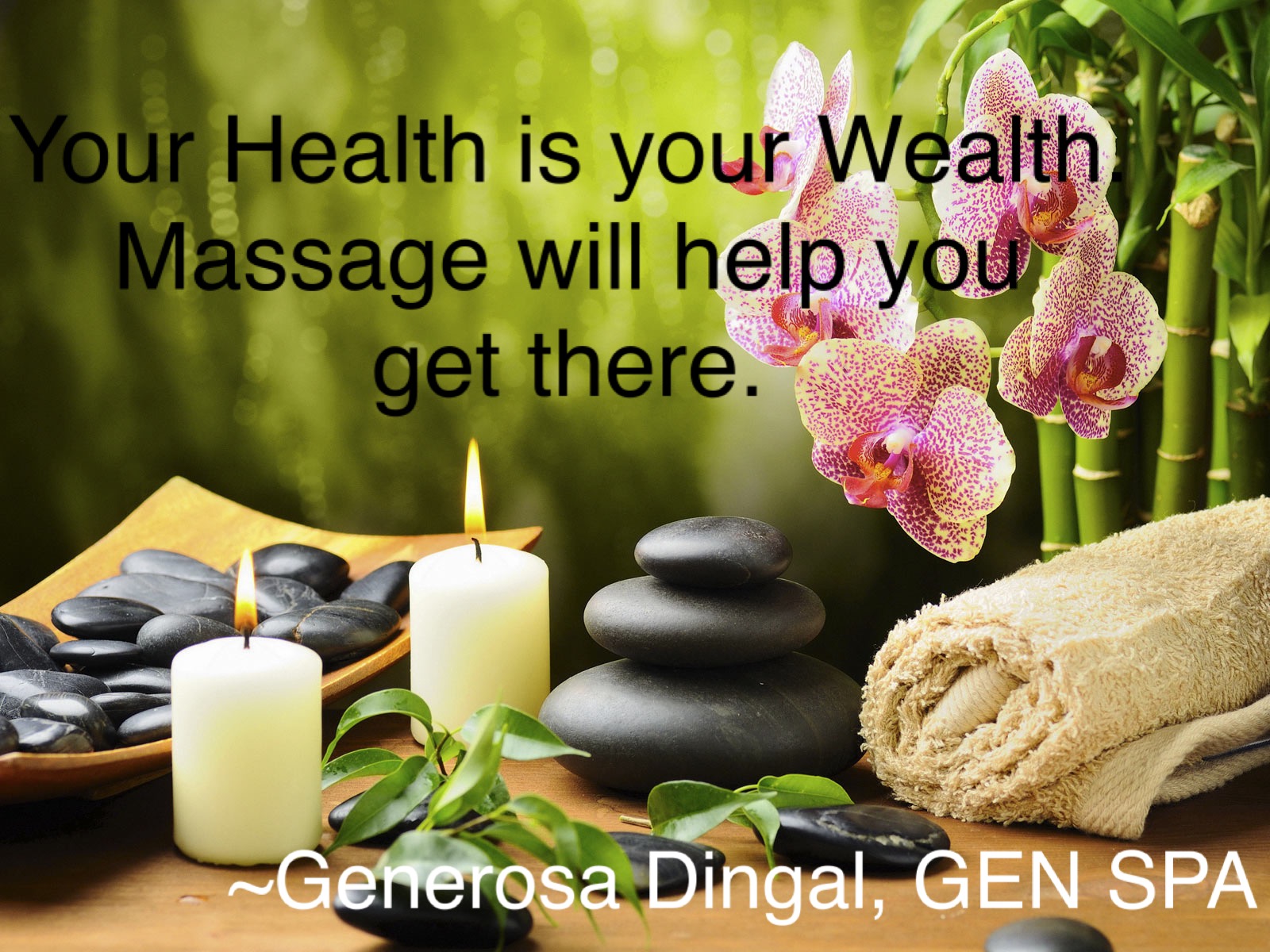 Hot stone massage therapy is a heated stone place directly on the top of the muscle to help relax the muscles, allowing the therapist access to deeper muscle layers. Combining hot stone protocols with a full body massage provides healing and great experience. The hot stones also expand blood vessels, which encourages blood flow throughout the entire body. The hot stones have a sedative effect that can relieve chronic pain, reduce stress and promote deep relaxation.
Benefits of hot stone
Provides relief from pain associated with fibromyalgia, arthritis, carpal tunnel syndrome and other chronic conditions.

Decreases pain and muscle spasms.

Reduces chronic stress and tension.

Increases flexibility in joints, aiding in easier mobility and movement.

Relieves pain and tension created by strained and contracted muscles.
At Gen Spa Where Your Health is Your Wealth!
By Appointments only.
Call or text (561)674-5215 to make an appointment today!
License# MM 35440
License# MA 51966
License# CE 9986843
License# FS 887871
Disclaimer: The content of all article is informational only, cannot be substitute for medical advice. For proper diagnosis, you should seek a medical Doctor or Specialist. Let your doctor know you're trying massage, exercises or doing cleanse for your body, and be sure to follow any doctors standard treatment plans you may have.