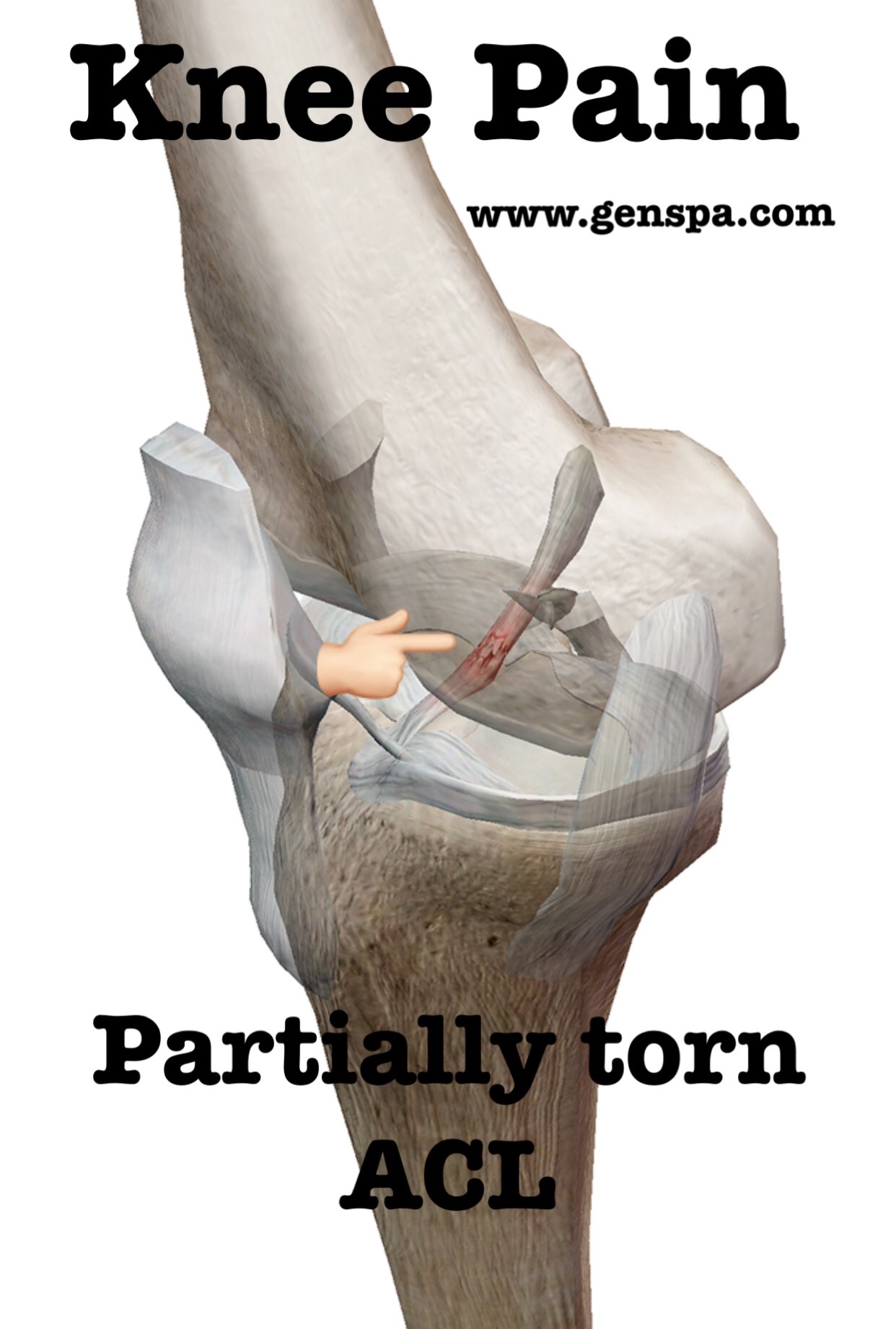 By: Generosa Dingal, LMT/Gen Spa
MASSAGE THERAPY CAN HELP HEAL TORN ACL

GEN SPA techniques can help heal knee injuries by reduces swelling, increase circulation and joint mobility. The techniques can dissolve pain as we perform the therapy. Massage therapy is generally considered safe and recognized as an effective complementary treatment for many chronic muscle and joint conditions. Generosa Dingal LMT and Dr. Hillel Harris, MD. developed the technique to specifically treat this type of pain. A knee sprain can occur when a jump or sharp pivot twists or hyperextends the joint. The force can damage or tear one or more knee ligaments, resulting in pain and instability. Partial or complete tearing of the anterior cruciate ligament (ACL) is common in knee sprains. The ACL frequently ruptures during contact sports like football, soccer, basketball, and gymnastics, in which a sudden change of direction can exert an excessive force on the knee.
At Gen Spa Where Your Health is Your Wealth!
By Appointments only.
Call or text (561)674-5215 to make an appointment today!
License # MM 35440
License# MA 51966
License# CE 9986843
License# FS 887871
Disclaimer: The content of all article is informational only, cannot be substitute for medical advice. For proper diagnosis, you should seek a medical Doctor or Specialist. Let your doctor know you're trying massage, exercises or doing cleanse for your body, and be sure to follow any doctors standard treatment plans you may have.