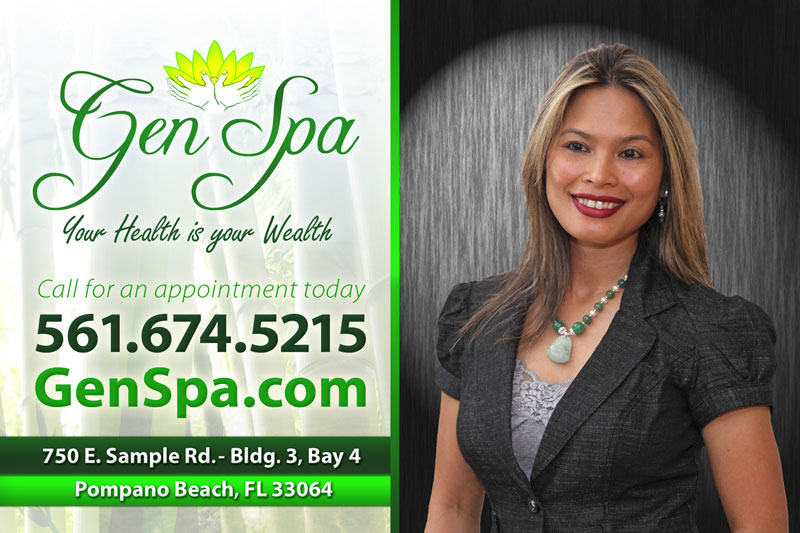 You've worked hard, now it's time to treat yourself to a 2.5 hours Gen spa treatment to restore your health.
Come and rewards yourself with our unique treatment. Green tea & green clay body wrap Detox with our Sauna blanket, therapeutic meditation massage, and with our organic mini facial plus our secret ingredients facial scrubs. In the price of $160.
You will never find this price somewhere else your total savings is $100.
Please reserve your spot. Time is limited hurry and book your appointment we only offer in the month of March.
At Gen Spa Where Your Health is Your Wealth!
By Appointments only.
Call or text (561)674-5215 to make an appointment today!
License# MM 35440
License# MA 51966
License# CE 9986843
License# FS 887871
Disclaimer: The content of all article is informational only, cannot be substitute for medical advice. For proper diagnosis, you should seek a medical Doctor or Specialist. Let your doctor know you're trying massage, exercises or doing cleanse for your body, and be sure to follow any doctors standard treatment plans you may have.