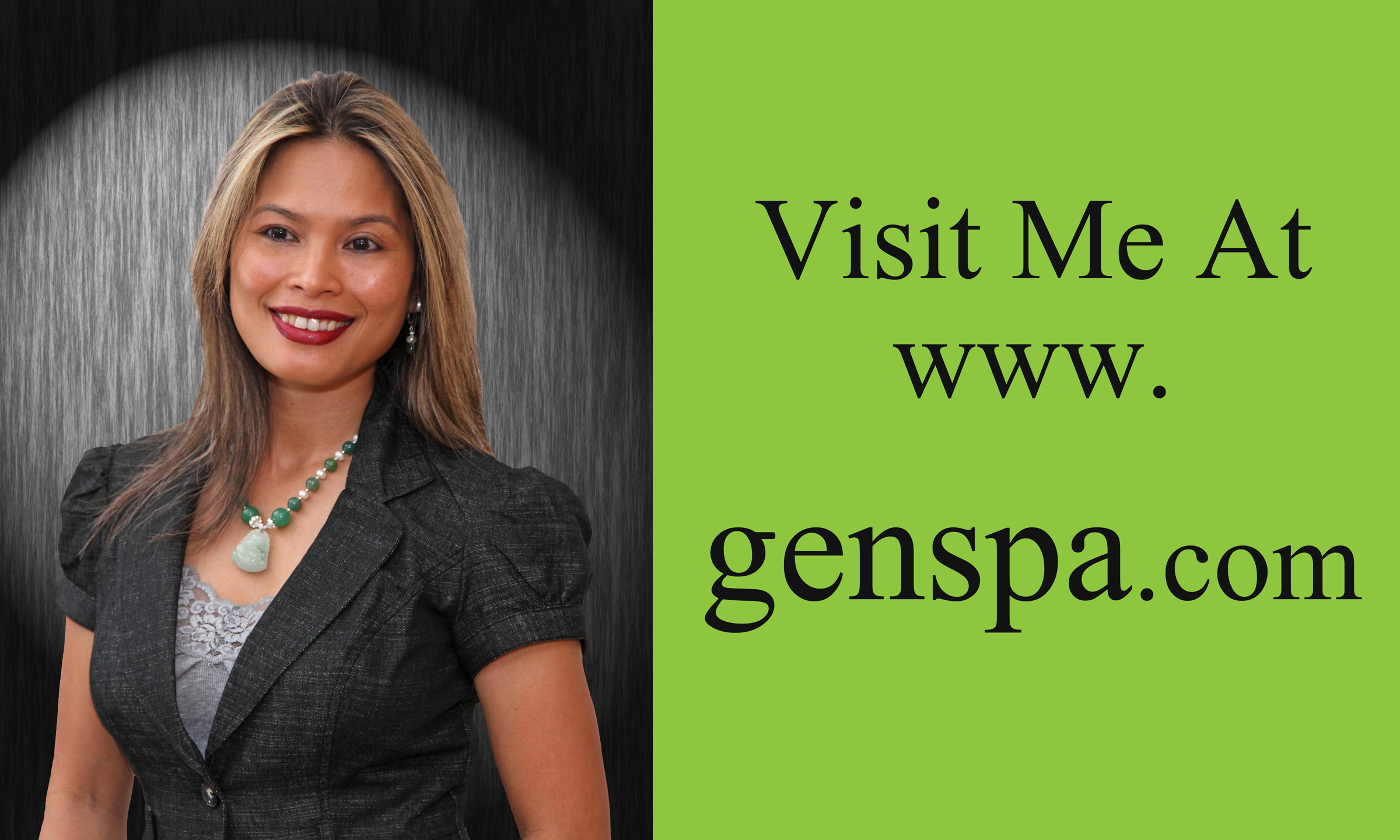 Gen Spa Signature 60 Minute Massage $69.00 (Reg. $95.00)
Gen spa Signature 90 Minute Massage $105.00 (Reg. $135.00)
Gen spa Signature 30 Minute Reflexology Session $34.99 (Reg. $50.00)
Gen spa Signature 60 Minutes Reflexology Session $60.00 (Reg. $80.00)
12 x 60 Minute Body and Gen spa Signature 60 Minute Full Body Massages $720 (Reg. $1,140.00)
Skin Care Gen Spa Signature 60 Min European Facial $69.00 (Reg.$95)
Gen Spa Anti-Aging Collagen Facial $90.00 (Reg.$145.00)
Microdermabrasion Facial $75.00 (Reg. $95.00)
ANTI-AGING Radio frequency FACIAL $150.00 (Reg. $200.00) And So Much More… 20 Off All of our Standard & Signature Facials!
At Gen Spa Where Your Health is Your Wealth!
Expired on 12/31/2019
By Appointments only.
Call or text (561)674-5215 to make an appointment today!
License# MM 35440
License# MA 51966
License# CE 9986843
License# FS 887871
Disclaimer: The content of all article is informational only, cannot be substitute for medical advice. For proper diagnosis, you should seek a medical Doctor or Specialist. Let your doctor know you're trying massage, exercises or doing cleanse for your body, and be sure to follow any doctors standard treatment plans you may have.