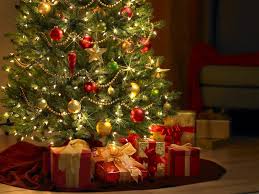 Christmas is a season of love and joy. It is a time of God showing His great love for us.
It can also be a time of healing and renewed strength. Christmas is when we celebrate the birth of the Christ child. God sent His Son, Jesus, into the world to be born. Shepherds, men, and angels all shared in the excitement of knowing about this great event. They knew this was a special baby. The prophets had told of His coming hundreds of years before. The star stopped over Bethlehem just to mark the way for those who were looking for this special child.
This Holiday Season, don't make just about gift exchanging. Make it about sharing the love.
We can truly be happy at Christmas! No matter what may be happening, we can know that we are His children. We then become sons and daughters of God.
Happy Holidays!!!
Your health is your wealth!