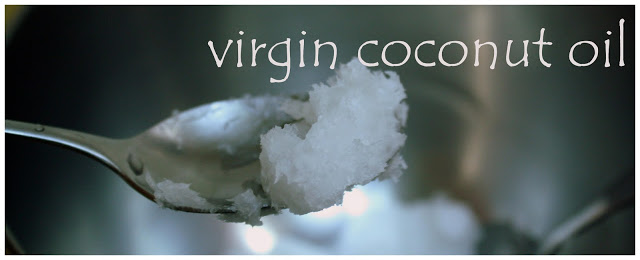 Oil pulling is an ancient Ayruvedic method for detox and rejuvenation.
To oil pull, simply swish your choice of unrefined, high quality oil in your mouth, the most recommended one would be coconut oil. You should swish the oil similar to the way you would use a mouthwash. This can be done anywhere from five to 20 minutes. The process attracts and removes bacteria, toxins, and parasites that live in your mouth or lymph system, and also pulls congestion and mucus from your throat and loosens up your sinuses. With the help of your saliva, all these will bind with the oil, so they can be disposed of. Pulling also helps re-mineralize your teeth and strengthen your gums by thoroughly cleansing the area.
Traditionally, oil pullers used virgin sesame oil. The reason raw coconut oil is recommended is because it has antimicrobial, anti-inflammatory, and enzymatic properties. This provides the added benefit of killing any unwanted bacteria that may be residing in the mouth, while leaving behind healthy probiotic strains.
To start, scoop ½ to 1 full tablespoon of oil into the mouth; if it's cold, allow the oil to melt. Now push, swirl, and pull the oil between your teeth, around your gums, and allow it to touch every part of your mouth except your throat. No gargling!
Once your time pulling is over, spit into the trash or toilet, but never the sink — the oil could solidify and clog your drain. Now rinse your mouth out with clean water two or three times. You should be feeling fresh and rejuvenated.
Why oil pull?
There are many benefits for oil pulling, but a popular reason for pulling is to find relief from congestion in the sinuses and throat. Swishing with coconut oil has also proven to be beneficial to those with skin disorders such as psoriasis, and is great for anyone who wants to detox and begin taking better care of their immune system.
Oil pulling can be done at any time of the day, but for a more thorough detox, its best to do this in the morning, before eating or drinking.
At Gen Spa Where Your Health is Your Wealth!
By Appointments only.
Call or text (561)674-5215 to make an appointment today!
License# MM 35440
License# MA 51966
License# CE 9986843
License# FS 887871
Disclaimer: The content of all article is informational only, cannot be substitute for medical advice. For proper diagnosis, you should seek a medical Doctor or Specialist. Let your doctor know you're trying massage, exercises or doing cleanse for your body, and be sure to follow any doctors standard treatment plans you may have.