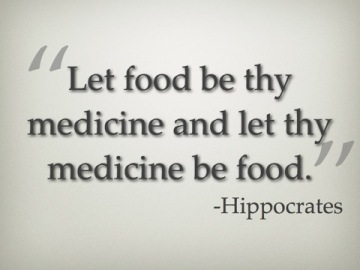 When you have some sort of pain, what do you do?
Many people's first resource is to take an over the counter pill to alleviate the first symptoms of any pain, although most do not pay attention to the large list of contra-indications and side-effects that all the medications have.
No one likes to suffer from pain, but there are alternative options to help heal your body without taking a medication that can actually cause more harm than good on the long term. Therapeutic massage, acupuncture, chiropractic, herbals are a few examples of alternative medicine that can treat your body against many ailments.
Therapeutic Massage is a great example of a treatment that people are not aware of for pain relief. Many still just think of massage as pamper and relaxation, but massage does a lot more for you than that. Massage can stimulate your immune system, increase blood flow, and regulate blood pressure and more. In the case of a headache or even a carpal tunnel syndrome, specific therapy with a well-trained massage therapist can deliver the results you are looking for without having to take a pill or even go to surgery.
Do your own research and find out what is best for you. Medication is the convenient and practical way to treat that we are used to. But alternative medicine can treat your body in a holistic way and help you heal inside out, so you don't have pains, therefore don't need medicine. As Hippocrates said: Let food be thy medicine and medicine be thy food".
Here is some information in regards of side- effects of Ibuprofen.
Ibuprofen/Advil is a nonsteroidal anti-inflammatory drug (NSAID). Ibuprofen works by reducing hormones that cause inflammation and pain in the body.
Ibuprofen is used to reduce fever and treat pain or inflammation caused by many conditions such as headache, toothache, back pain, arthritis, menstrual cramps, or minor injury.
This medicine may cause life-threatening heart or circulation problems such as heart attack or stroke, especially if you use it long term. Do not use ibuprofen just before or after heart bypass surgery (coronary artery bypass graft, or CABG).
Get emergency medical help if you have chest pain, weakness, shortness of breath, slurred speech, or problems with vision or balance.
This medicine may also cause serious effects on the stomach or intestines, including bleeding or perforation. These conditions can be fatal and can occur without warning while you are taking ibuprofen, especially in older adults.
Call your doctor at once if you have symptoms of stomach bleeding such as black, bloody, or tarry stools, or coughing up blood or vomit that looks like coffee grounds.
Do not take more of this medication than is recommended. An overdose of ibuprofen can cause damage to your stomach or intestines. Use only the smallest amount of ibuprofen needed to get relief from your pain, swelling, or fever.
FDA pregnancy category D. Taking ibuprofen during the last 3 months of pregnancy may harm the unborn baby. Tell your doctor if you are pregnant or plan to become pregnant while using ibuprofen.
It is not known whether ibuprofen passes into breast milk or if it could harm a nursing baby. Do not use this medication without telling your doctor if you are breast-feeding a baby.
Do not give this medicine to a child without the advice of a doctor.
Source: https://www.everydayhealth.com/drugs/advil
At Gen Spa Where Your Health is Your Wealth!
By Appointments only.
Call or text (561)674-5215 to make an appointment today!
License# MM 35440
License# MA 51966
License# CE 9986843
License# FS 887871
Disclaimer: The content of all article is informational only, cannot be substitute for medical advice. For proper diagnosis, you should seek a medical Doctor or Specialist. Let your doctor know you're trying massage, exercises or doing cleanse for your body, and be sure to follow any doctors standard treatment plans you may have.