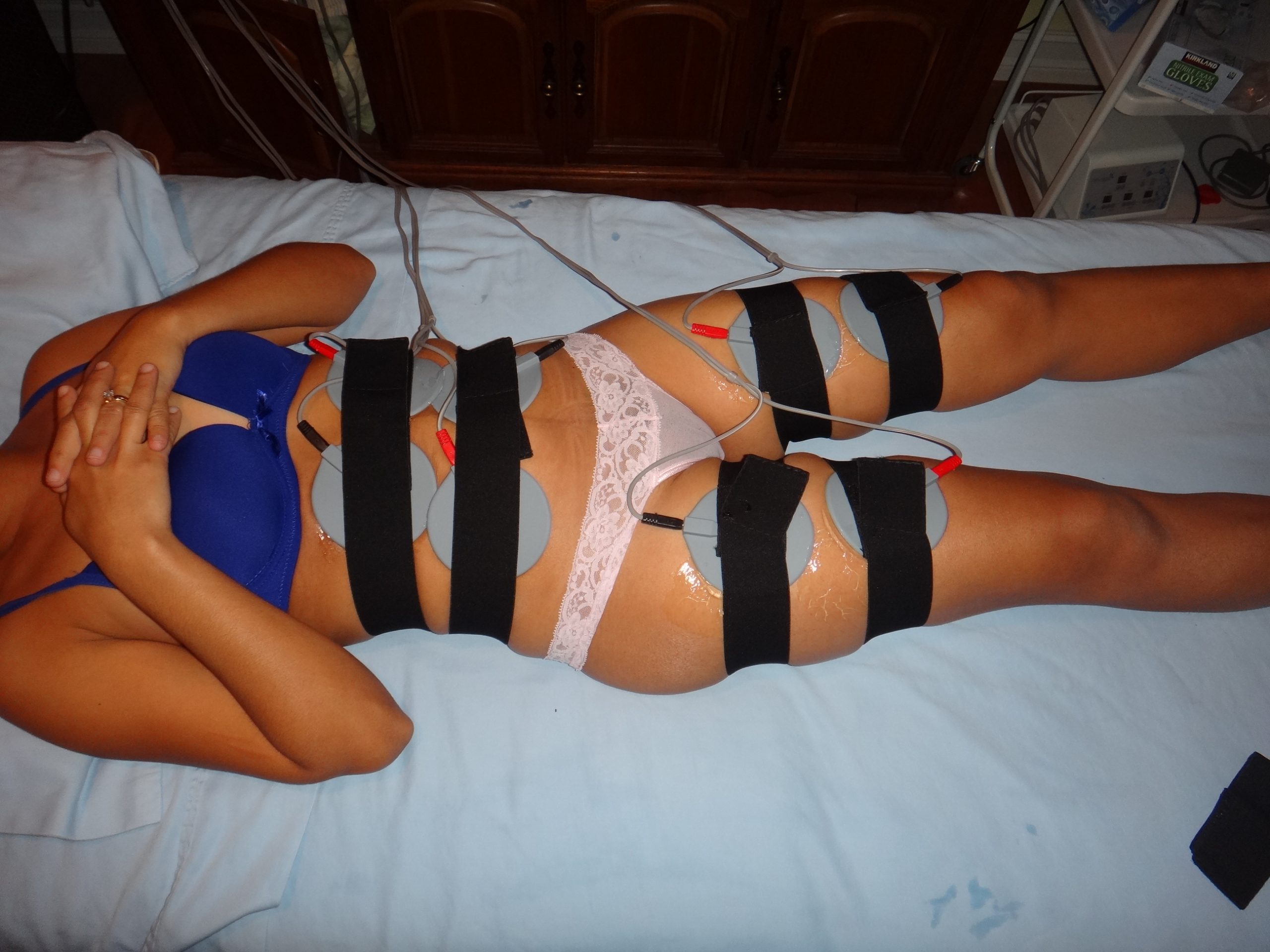 Tone your muscles without going to the gym.

Our Russian wave system will work your muscles for you, 30 minutes in this latest aesthetic equipment is equivalent to 1200 sit-ups! Just lay back and relax through your workout.
Russian Waves is a treatment to remove flaccidity and give tone to muscles. The Russian-wave treatment aims to stimulate muscles by external means.
This treatment is performed by electro-stimulation of the neuromuscular nerve terminals causing muscles to contract rhythmically, and so we provide them strength and muscle development in order to gain muscle tone volume.
This contraction not only promotes circulation in the privacy of tissues and consumption of calories, but tonifies and strengthens muscles without going to the gym.
It is a completely non-invasive and virtually painless treatment alternative to gluteus lifting surgery.
This treatment is also effective in reducing the appearance of cellulite. The results are natural; the feel resembles the motions made during exercises.
Sessions can be done on one side: stomach and front of legs or back of legs and gluteus, if needed, the arms can be done on either session. At the end of the session, we will perform a demo of our Brazilian Shaping Massage.
$100 (60 min/single side)
$150 (100 min/front and back)
More info: 754-779-4449 or 754-779-6888