At Gen Spa, we believe your health is your wealth. Our well-rounded team of professionals from various backgrounds all share the same passion in helping people. We are all dedicated to helping you achieve a more confident version of yourself!
Meet Our Team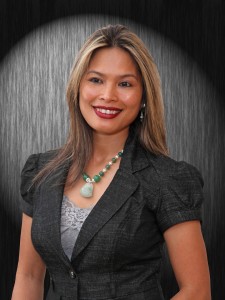 Generosa Dingal – Licensed Massage Therapist and Owner of Gen Spa (MA#51966)
Generosa offers an incredible healing touch found only at Gen Spa. Her ability to ease pain and heal afflictions through her own unique modalities comes from a combination of education, life experiences, and a passion to care for people.
Her story begins in her place of birth, the Philippines. She grew up in the island nation and attended school earning an agriculture degree from Mindanao State University in Marawi City, Philippines. Her parents were pillars in the community, feeding and housing people in need. This instilled the value of caring and helping others in Generosa.
In 1996, she had the opportunity to come to America. Once here, she loved the land of opportunity and decided to stay. Generosa wanted to help people, so she became a caregiver and personal assistant to several people in need. It was when she met an elderly Alzheimer's patient that she realized that she had the ability to impact people's lives beyond what traditional medicine could do. She found that through research and close observation of her patients, she could design a daily routine to improve clients' health and reduce the need for medication. During her time as a caregiver, she noticed two things; one is the complications and side effects of prescription medications, and the other, the positive benefits of therapeutic touch, exercise and proper diet, and positive attitude. Generosa knew that she could do even more to help people and improve their quality of life.
Generosa decided to pursue a path of healing through holistic medicine. See started by enrolling in the American Institute of Massage. Upon graduation, she began her massage business. As she grew in the business, she began to see that client needs and conditions called for some special techniques to be most effective. As her business expanded from a small single room to a multi-room studio, she developed new modalities to better serve her clients. From these beginnings, Gen Spa was born. Gen Spa is more than just a massage studio – it is a center for pain relief and healing.
Generosa continued to push further into the true cause of pain and various ailments. She partnered with doctors and chiropractors and began to develop modalities that tapped into the disciplines of other forms of healing in the medical and holistic community.
The result of Generosa's research, experience, and efforts is Generosa Pain Point Therapy. This unique and original approach to massage is revolutionary. In as little as one treatment, patients experience a drastic reduction or even elimination of pain. There are no drugs involved, just Generosa's skilled techniques. Generosa has begun to train her therapists at Gen Spa in this technique. This has made Generosa and Gen Spa the premier place to go if you are experiencing any sort of muscle pains.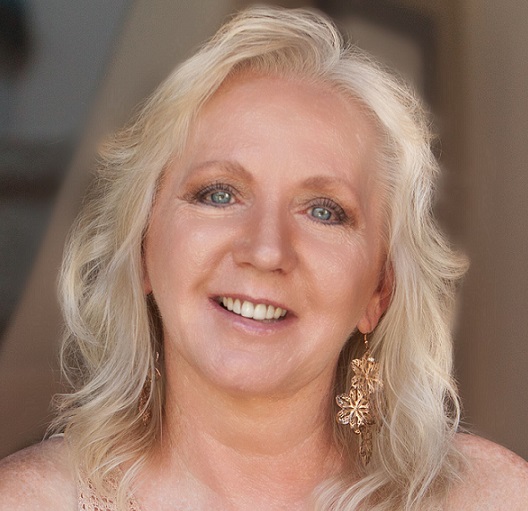 Dr. Patricia –
Dr. Patricia (Trisha) Phaklides graduated from Southwest Acupuncture College in 2003 with a Master of Science Degree in Oriental Medicine. She worked at one of the busiest clinics in the country where she was treating between 30-60 patients per day with the help of support staff. During that time, she started formulating the idea that our night dreams are related to our health. After interviewing thousands of patients, she wrote her book called "Your Health Nanny."
In addition to her extensive career as a health practitioner, she also has a background in personal fitness training and owned a franchised health club. With her experience in helping body builders with fitness and nutrition to achieve their goals, she took her knowledge a step further with Chinese Nutrition. In addition to doing massage and teaching, she is a personal chef and uses foods to treat patients. With the use of food, instead of acupuncture needles, she can achieve the same (and sometimes better) results improving people's health.
After performing more than 48,000 acupuncture treatments, Trisha has moved forward to massage, teaching and personal chef catering. Trisha is also a Reiki practitioner and continues to perfect her craft of healing at every opportunity.
40k to 65k a year hiring LMT
We are Hiring Licensed Massage Therapist please Text me 561.674.5215 for more info. Gen Spa in Pompano Beach and Deerfield Beach is looking for a dynamic, knowledgeable and caring LMT to add to our team. Gen Spa, is an established wellness center with many repeat clients who have been with Gen Spa for 10 years plus. We are not a corporate chain, and the owner is a Massage Therapist who understands the demands of this profession. Some of the modalities we offer include Lymphatic Drainage foe post surgery, lCupping Therapy, Myofascial Work, Trigger Point Release, Thai Massage, Swetai, Stretching, and other Energy Healing modalities, as well as a variety of self-care services and other skin care services. The ideal therapist would be certified in one or more of these modalities. However, if you are not trained in these but looking to be certified, we will assist with that. If this sounds like a good fit for you, please send your resume to Genspa2011@gmail.com or call or text 561.674.5215 Looking for a new team member to join our growing locations. Looking for LMT to a long term role in a positive environment. Applications must be able to communicate well with clients or patients and be organized Are you looking for a great environmental to work for with great earning? Starting at 40k plus a year with 1 week paid vacation